You may have noticed we've been using 
#votepledge2014
 a lot on Twitter lately. Here's the story: We're gearing up for the midterm elections here at Campus Vote Project, and started an action to get students excited and motivated to vote in the midterm elections. It's called
Voter Pledge 2014 
and we need you to get involved! We're asking student voters and advocates to make a pledge to participate in the midterm elections, and share their pledges with us!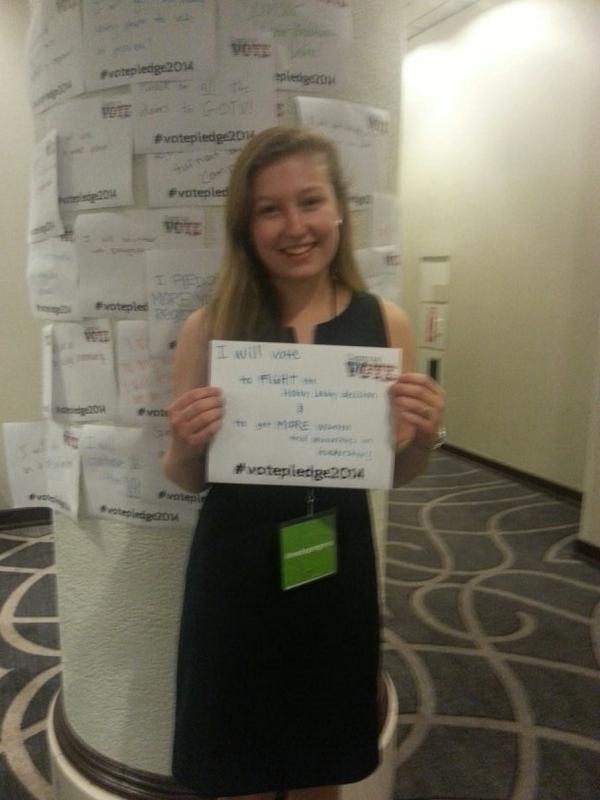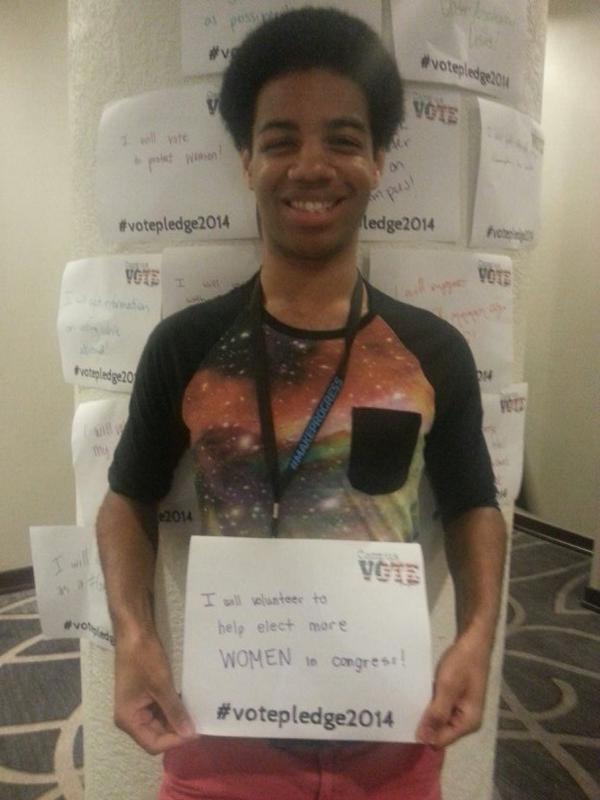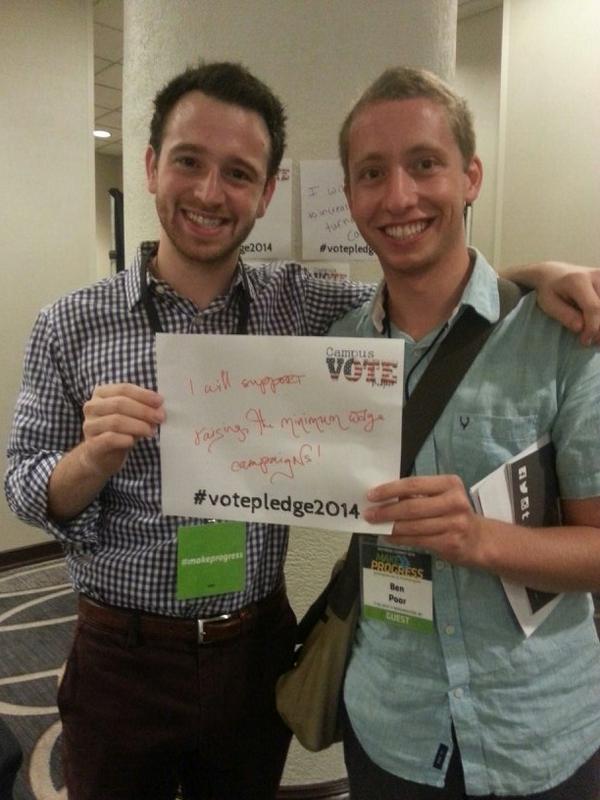 We're collecting these pledges and photos and creating a mural of the promises our supporters make.
Your pledge can be anything, here are just some examples:
•Pledging to register to vote
•Pledging to hold a registration drive on campus
•Pledging to vote for a particular issue, or;
•Pledging to help educate other students about their voting rights.
Remember, this pledge doesn't have to be limited to you as an individual, you – start a GOTV event on campus and collect students' pledges, or use this  action to start a discussion among friends or colleagues about why you are voting in the 2014 election. You can see pledges that have already been made via 
#votepledge2014
 on Twitter.
You can also tweet us your pledge and we'll write it down on a pledge card for you and add it to the mural. Once you've made your pledge, share the action with your friends and make your campus' presence known on the mural. In 2012 youth made up 
19% of the electorate
; your collective voice can influence the results of elections, so make a pledge today! The sooner your pledge, the more time you have to make it a reality.